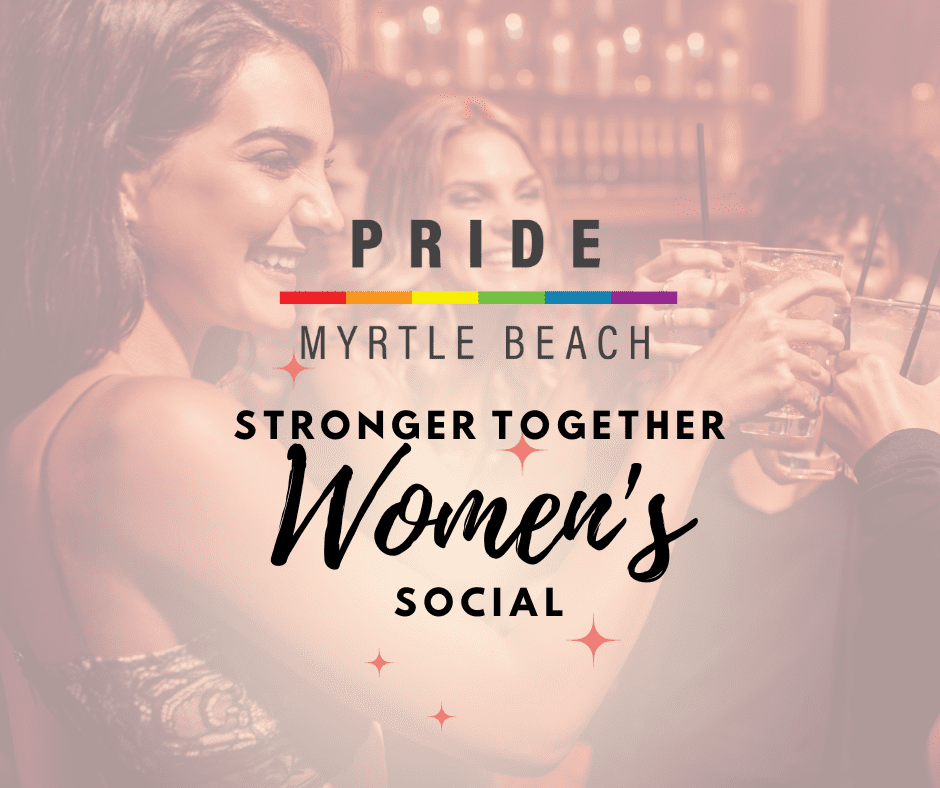 Get ready to unleash your inner QUEEN at the Pride Myrtle Beach "Stronger Together Women's Social"!  Join us for an evening of laughter, love, and good vibes on the last Sunday of every month from 5pm until 7pm at the fabulous Whiskey Roots Bar and Grill!
Ladies, this is YOUR time to shine, and we've got the perfect spot for you! Whether you're part of the LGBTQ community or just an ally looking to have a blast, this is YOUR party, too!
Why is this gathering so special, you ask?  Because we believe that women's spaces are essential in fostering unity and empowerment within the LGBTQ community! When we come together, we're not just strong, we're UNSTOPPABLE!
But wait, there's more! Mark your calendars because this is a  MONTHLY celebration! So, grab your girlfriends, your favorite outfit, and get ready for a night of unforgettable memories!  Let's show the world that we're not just a community, we're a family!
Expect some great company and some delicous food and drinks and make plans to join us!  Tag your squad and spread the word! See you there, fabulous souls!
Somtimes parking is tight so make plans to share a ride if you can!