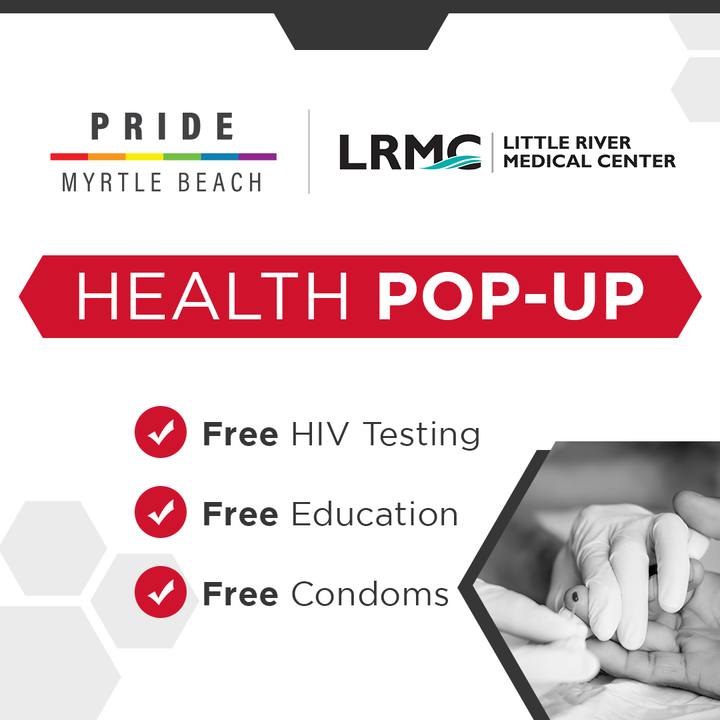 Join us for the Pride Myrtle Beach Health Pop Up, an empowering event dedicated to the health and well-being of the LGBTQ+ community. As part of the Pride Myrtle Beach Health & Education Initiative, this event takes place on the second Saturday of every month, providing a safe and inclusive space for individuals to prioritize their health needs.
Hosted by St. George Bar from 7pm until 9pm and Pulse Ultra Club from 10pm until Midnight, the Pride Myrtle Beach Health Pop Up offers a range of vital healthcare services and resources. In collaboration with Pride Myrtle Beach and esteemed healthcare partners, Careteam Plus and Little River Medical Center, we are proud to bring you free HIV testing, access to Pre-Exposure Prophylaxis (PrEP), STI screenings, and general healthcare services.
Take advantage of this unique opportunity to receive confidential HIV testing, ensuring peace of mind and promoting early detection. Our knowledgeable healthcare professionals will also be available to discuss PrEP, a powerful preventive tool against HIV. In addition, you can access STI screenings and general healthcare services, ensuring comprehensive care for your well-being.
Visit our dedicated table at the event, where you'll find friendly and supportive healthcare providers ready to address your concerns and provide guidance. Whether you have questions, need resources, or simply want to prioritize your health, we are here for you.
Remember, your health matters, and it's essential to take care of the most important person in your life – yourself. So mark your calendars for the second Saturday of each month and make your way to the Pride Myrtle Beach Health Pop Up. Together, we can create a healthier and more vibrant community for all.