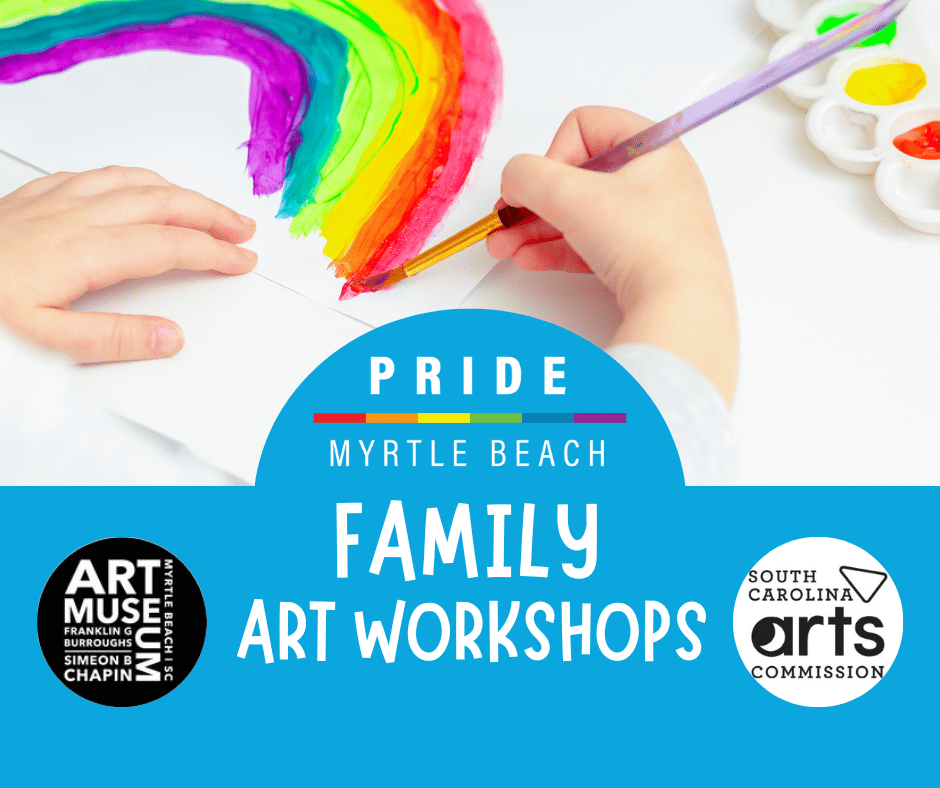 Join us at the Franklin G. Burroughs-Simeon B. Chapin Art Museum on the first Saturday of every month for our Pride Myrtle Beach family art workshops! This is a wonderful opportunity for our families, young people and art enthusiasts to come together and explore the museum through a guided tour, followed by a fun and engaging art project.
Knowledgeable guides will take you through the museum's galleries and highlight some of the most exciting and thought-provoking works on display. After the tour, families will have the chance to participate in a hands-on art project, led by one of the museums' experienced educators.
Whether you're an art lover or just looking for a fun and educational activity, our Pride Myrtle Beach family art workshops are a great way to spend a Saturday afternoon. All materials will be provided, no prior art experience is necessary and the workshops are free for everyone!
We welcome everyone to this inclusive and welcoming event, and we hope to see you there!
For more information and to register for the workshop, please contact the museum at (843) 238-2510. Space is limited so we do recommend advance registration.